Notes:
A Splist is a table sorted by two or more columns simultaneously. Here you can look up a country by code or by name.
Bold codes are in alphabetical order.
Bold names are grouped by first letter. For example, Syria is in the S block.
Light entries are extras. They appear in other blocks as well.
Red means obsolete, or not used as an internet country code domain.
Symbols:

| | |
| --- | --- |
| | dependency or territory or commonwealth of UK (the United Kingdom) |
| | sovereign is Queen Elizabeth II |
| | department, territory or collectivity of FR (France) |
| | dependency or territory of NO (Norway) |
| | autonomous part of DK (Denmark) |
| () | former part of USSR (Soviet Union) |
| () | former part of YU (Yugoslavia) |
| | territory, commonwealth or former administration of US (United States) |
| | joint UK-US naval facility |
| | administration or association with NZ (New Zealand) |
| | territory or administration of AU (Australia) |
| (UN) | United Nations member |
Tips for Printing:
Minimize margins (IE: File | Page Setup, set all to zero)
Blank header and footer
Unclick some options at the top
Try portrait and landscape orientations
Sources:
ISO 3166-1
Alpha-2 as of 2001-06-12
Uninet Domain Name Registries Around The World
Time 2002 Almanac
google.com
altavista.com
10-10phonerates.com
AT&T International Dialing Guide
Steve Kropla's International Dialing Codes
IANA
ccTLDs
and
history
US CIA World Factbook 2001
Merriam-Webster's Atlas
U.N.
List of Member States
In case you missed it, I made map of all these internet country codes: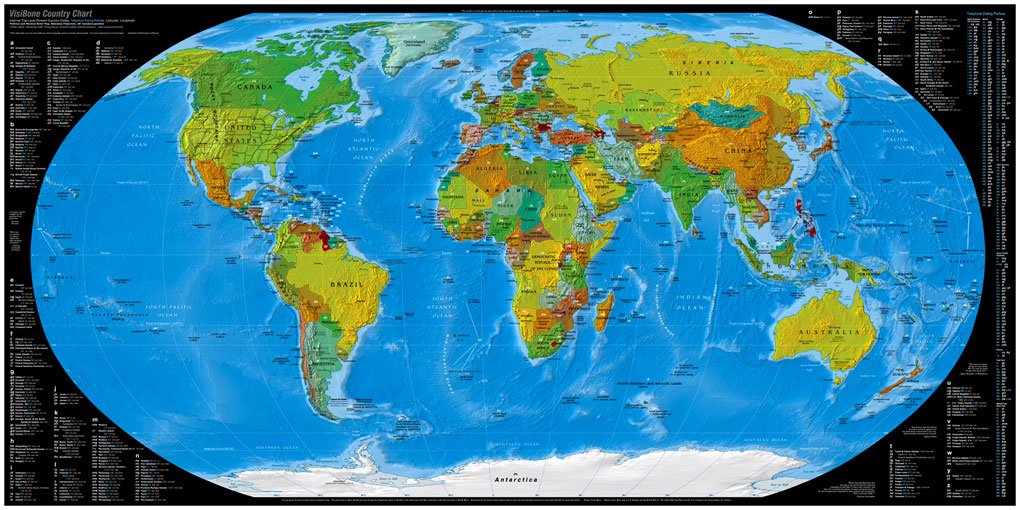 I've been using
callingcards.com
for years and they've saved so much. Dialing the PIN is a pain — 30 digits for every long distance US call (10-digit 800-number, 10-digit PIN, 10-digit phone number), but now with their recharge feature I've memorized the numbers and just fly through them. I don't have a long distance land-line any more, just local. My wife calls her mom in Colombia, South America (La Fiesta card), talks all she wants, and I don't bleed. Every month or so we recharge our cards another $20. What a difference from $200 phone bills. We use Talk USA for long distance in the US, about 2 cents a minute with no connect charge. Only real disappointments: (1) I couldn't send a fax through this card using an old Sharp fax machine, but now with an HP it seems to go through. (2) "USA 2.2" card claims no connect fee but there really is one. "TALK USA" works great with truly no connect fee. I prefer that so short calls don't eat up the balance. (3) Some cards expire 90 days after first use. With regular use this isn't an issue. By the way, strange thing, when you call someone their caller ID usually shows some unfamiliar number local to them. They may have fixed that. A few interstate calls have seen my number on their caller ID. On the whole a very classy lights-out (human interaction free) operation. —Bob Stein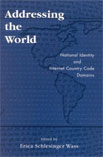 This is a very neat little book. Recommended for anyone with a fascination for obscure corners of the world and their stories. Nice online trivia quiz. Beautiful labor of love.


© 2019 VisiBone